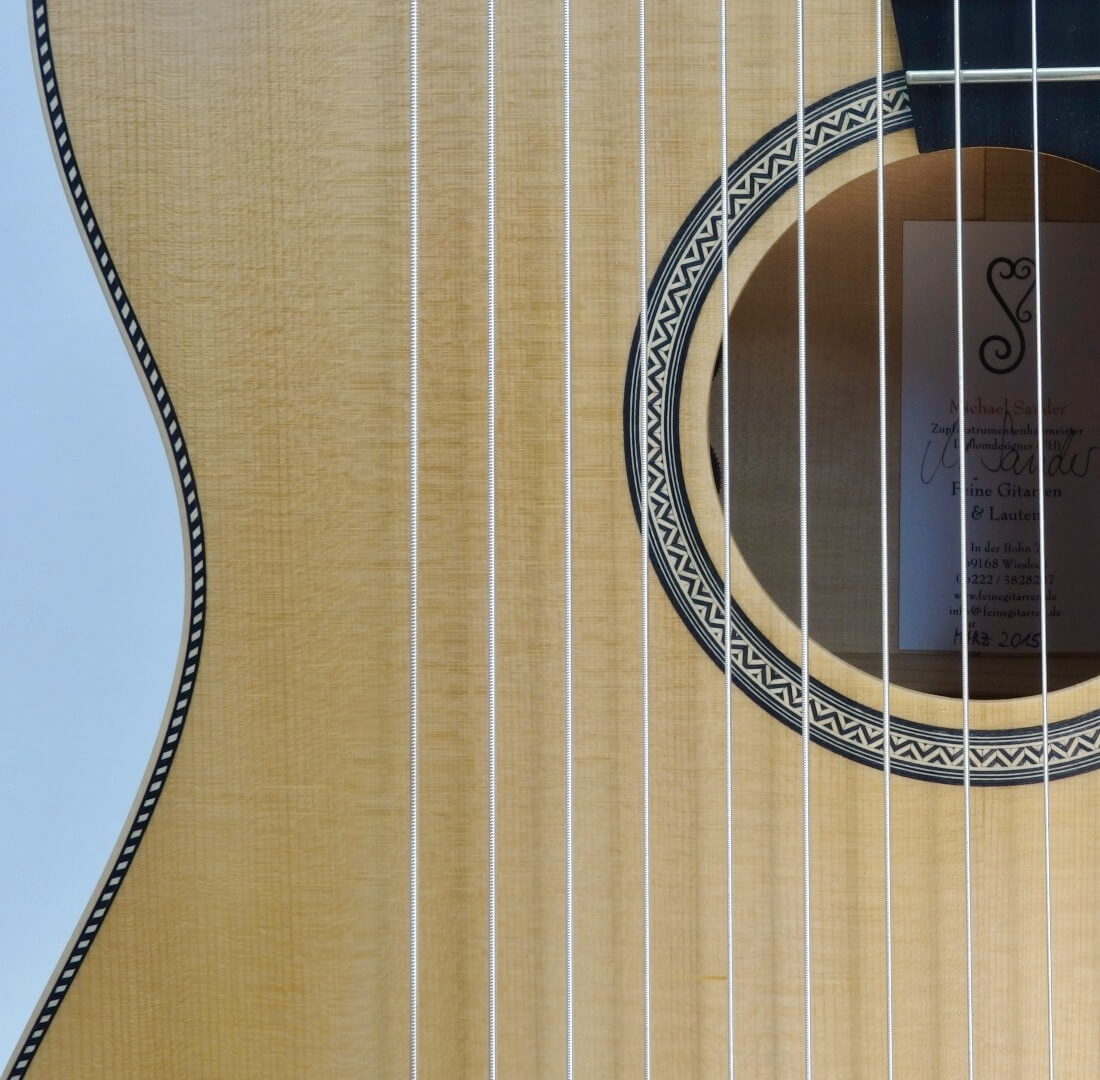 I offer a variety of tonewoods, e.g. spruce or cedar for soundboards, or maple, cherry, walnut, yew, rosewood, padauk, cypress, etc. for bodies, which I use to tailor the instrument to your requirements.
I also have a selection of parts, from which we can choose what suits your own tastes and needs. The machine heads, for instance, come from the likes of Klaus Scheller, Schertler, Gotoh, Rubner, Reischl, Alessi and Rodgers. The pegs come in various shapes and woods and I can also supply patented pegs with integrated gearing, e.g. by Pegheds or Wittner.
I am also more than happy to handle special requirements or help you develop new ideas (e.g. special neck widths, cutaways, special scale lengths, left-handed, extended-range or harp guitar models as well as customised designs). Projects to build custom-made instruments or develop completely new, special-purpose ones are welcome too – I listen to what you want from your instrument, draw on that input in my work and provide you with the ideal 'tool' for turning your musical ideas into reality.
I like to take time to discuss my clients' requirements with them – ideally in my workshop, where there are also a number of instruments to try out. If you'd like to pop in, just give me a call or send me an e-mail so we can arrange a visit. I look forward to it!